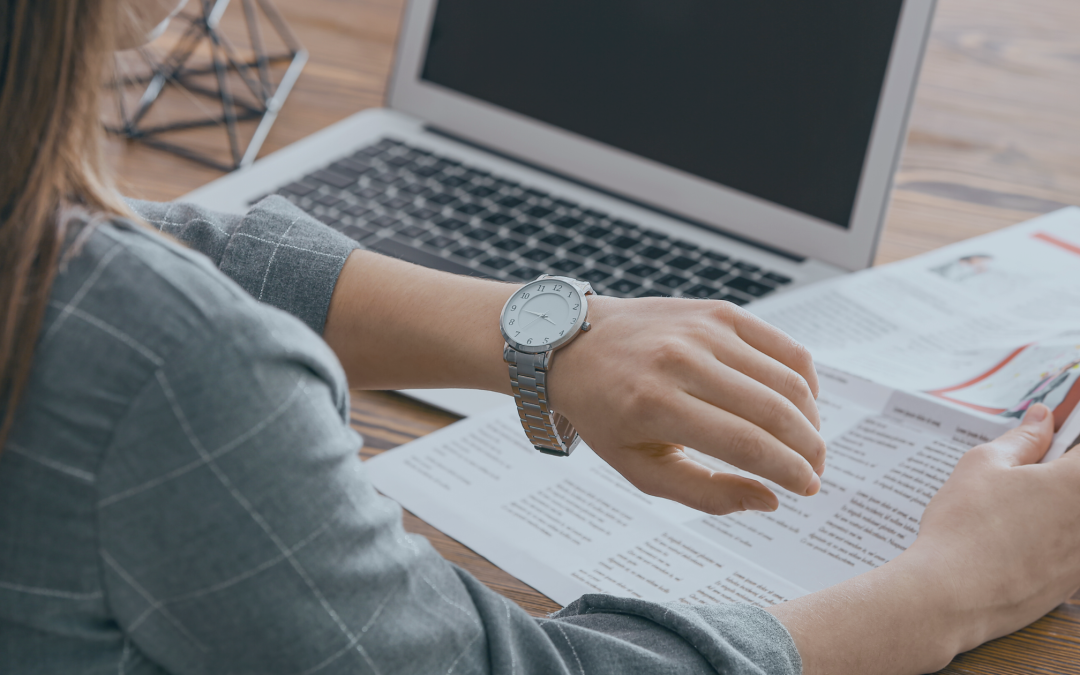 Always leaving things to the last minute?
Struggling to meet those time sensitive deadlines?
Sick of sweating over it all?
Constantly wishing you'd organized your sh*t earlier?
Do these questions sound like you?
Time to change.
All successful and strategic businesses are not working in the NOW, they are actually months and some even a year ahead. Whilst we might be in the current year, successful businesses are already working on their products and services for next year.
For most businesses, trying to get ahead isn't always as easy as it seems. And constantly facing time sensitive deadlines can be a repetitive cycle.
Here are 12 tips for what you can do when trying to meet those time-sensitive deadlines.
Backward Planning – Work from your deadline backward to identify how much time you have to get tasks done (realistically).
Buffer Time – Bring your internal deadline forward so you can allow more time to review and address any errors or missed components.
Break it down – List down all tasks in the project that need to be done.
One step at a time – Do not try to do everything at the one time as it will just lead to disaster. You will achieve more and have great progress completing one task at a time.
High priorities first – Identify which tasks you have are the highest priorities, and do those ones first.
Delegate – Determine what tasks can be delegated or outsourced, so you can focus on the important priorities.
Support and Expertise – Bring in support or experts to address key areas outside of your skill set.
Communicate – Keep communication strong with your team on what needs to be done and who is responsible for what. Maintain communication throughout the project so everyone is aware of where things are at. Use project management tools such as ASANA, Evernote or Basecamp to have a central communication point.
Focus – Focus on one section at a time.
Time – Ensure you block out adequate time to complete each task.
Commitment – Make sure you have not overcommitted.
Feedback – Take the time to get feedback from all those involved, including the client. This will enable you to learn and grow for the next deadlines.
Never be afraid to ask for help when meeting a deadline. You always want to make sure you are delivering to your client's expectations. And always follow them up to ensure everything they need has been presented and ask if they have any questions for you.