DOING THE TECH STUFF FOR YOU!
If you are being held back in getting your landing or sales page done because you are finding the construction and copy overwhelming.
Let me help you.  
I have been working for over 6 years behind the scenes helping entrepreneurs build their sales pages. I know all the fundamentals that are needed to make a great sales page. 
When we work together, we will break down the items needed to make it as painless as possible for the creation to come to life. 
In 1 week or less, I will help you create, designs and complete your desired sales page.
MY SERVICE INCLUDES:
~ Helping you write your sales page copy
~ Designing and building your sales page
~ Adding your call to actions, payment buttons, registration buttons
~ Linking your page to your payment system or mailing list program
You also received 2 rounds of reviews, so together we can create that perfect page you need.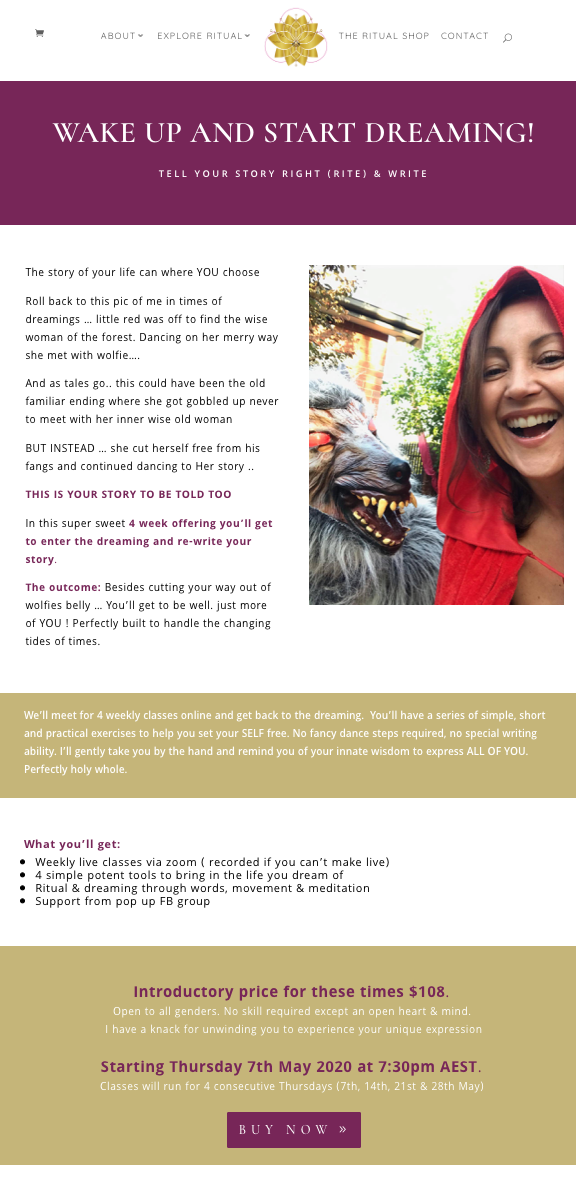 HOW IT WORKS
Once you purchase your package you'll be emailed a comprehensive questionnaire that will help me to understand your product, your brand and all the things need to make sure your page says exactly what you need it to say.
You'll also receive a list of things needed from you to get the job done including login details to your website if you have one.
From there you'll receive the first draft to review and send along with the feedback you have for us so we can make any changes you would like.
From there you'll receive the new version of the page to review and offer more feedback if required.
This package doesn't include domain names, web hosting etc.
I'll be utilising your current systems for payment processing. If you don't have that set up I will guide you on how to get that done quickly and without fuss.
This package is best for someone who already has a registered website, or a landing page platform. 
During the recent coronavirus crisis I sent an email to Anne, asking her advise if she thought its possible to take my yoga online. 24 hours later my new online package was ready to be hosted and advertised! Anne literally jumped in an helped with the design via my existing webpage, pricing and communication strategy. As I was able to offer a well presented highly professional online package quickly, which was beautifully designed via a new landing page, the program became a great success. We had over 100 people sign up for a free trial, of whom many converted into regular subscribers. The main feedback I received from students is that my program compared to others was professional on all levels and the back ends (payment, sign up, upload of class recordings) was very easy for them to access. Seriously, I don't know how Anne does what she does in such little time which such great results. She is a real gift to work with. Pamela Rauleder – Yoga Sanctuary
PREMIUM
I need you to help me
bring it all together
PROFESSIONAL
I have drafted the content
however I need your help
bringing it together.
BASIC
I have done everything,
you just need to
build my page. 
I have used Anne's services for several years now and she has always been incredibly reliable and efficient. Not only that , but Anne also has a wonderful creative spark when you might lack a little of your own to get the job done. Secretly I think she's a little psychic – and we all need a little peek in from a different angle on our work . Thank you Anne !  Natalie Bondine