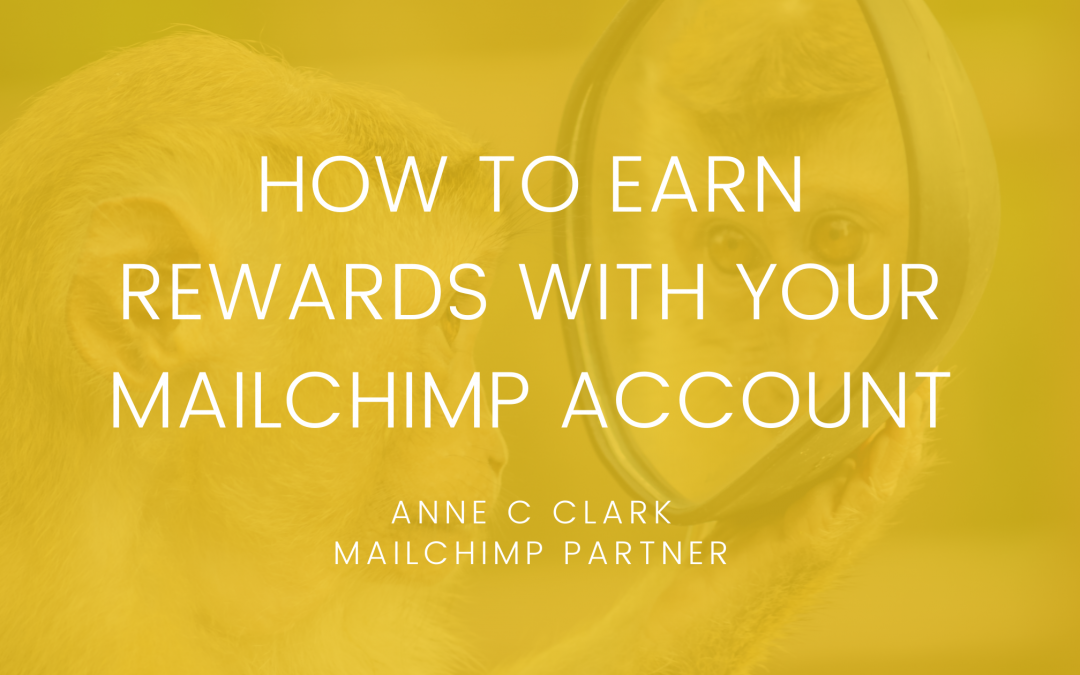 Want to earn some email credits on your MailChimp account? MailChimp has a rewards called MonkeyRewards. Here are is How to earn rewards with your MailChimp account;
Newsletter Campaigns
You will have seen at the bottom of some emails, the MailChimp logo. You can set up your account to activate this as a rewards icon.
MailChimp explains the MonkeyRewards as follows
"MonkeyRewards let you earn email credits for referring new paying customers to MailChimp. You can select the default design of your badge and also choose different badge designs for your signup forms and email campaigns. If you have a Monthly or Pay As You Go account, you can remove the badge from individual campaigns or forms, or you can disable the MonkeyRewards badge for the whole account."
To set your MailChimp badget as a default you need to do the following steps:
Click the profile name to open the Account Panel, and select Account.
Click the Extras drop-down menu and select Rewards.
Make sure the Show badge in campaigns box is checked.
Under the Select your MonkeyRewards badges heading, click the Change link to choose a badge.

Click the badge you want to use and the screen will refresh, leaving the new badge visible on the page.
Your Email Campaign Badge
Wherever the *|REWARDS|* appears in your email campaign, we replace it with the default MonkeyRewards badge that is selected in your Rewards  settings. The default footers in Basic  and Themes  templates already have this merge tag included.
If you'd like to change how the badge appears on a specific campaign, follow these steps:
Navigate to the Design step of the Campaign Builder.
Select the Design option on the right side of the page.
Click the MonkeyRewards

Select the badge you want.

Click the Save & Close button to apply the changes.
If you'd rather use a text link in your email campaigns or add MonkeyRewards on your site, follow the instructions below to grab a text or image link that you can use.
Click your profile name to open the Account Panel, and click Account.
Click the Extras drop-down menu and choose Rewards.
Under the Link embed code, copy the Text link or Image link information and right-click to paste it into your website.
You do have the option to remove this off your campaigns or disable it all together.