Creating Facebook lives or videos in a private Facebook group, however you want to repurpose it for elsewhere. Here are some instructions on how to download videos from closed Facebook groups.
To do this, you need to use Google Chrome.
1. Open up your video in your Facebook group.
2. Click to open the video to the full page view.
3. Right click on the video to show the video URL.
4. Copy the URL.
5. Paste the URL into a new browser address bar, and replace the 'www' with 'm'.


6. The page will reload.
7. Click the right mouse button and click on Inspect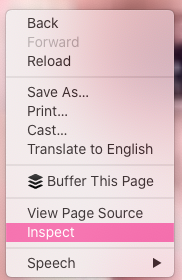 8. A windowpane will appear the bottom of your screen
9. Click on the Network tab
10. Click on the sub tab Media

11. The start playing the video and you will see the name appear in the bottom section of the window pane
12. Double click on the video name and it will open into a new browser page

Click on the 3 dots and click download.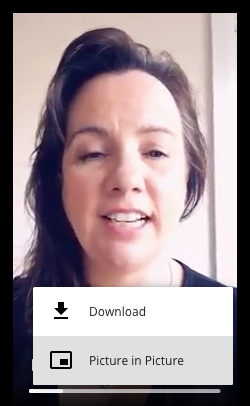 Now you can repurpose and reuse your video elsewhere.